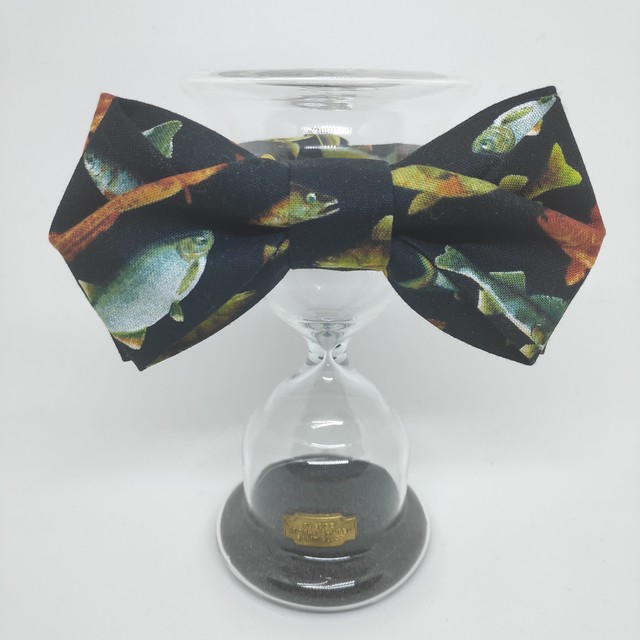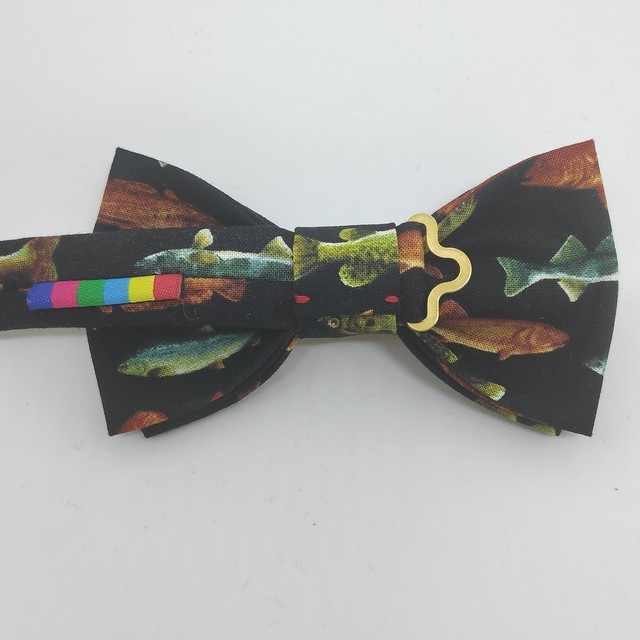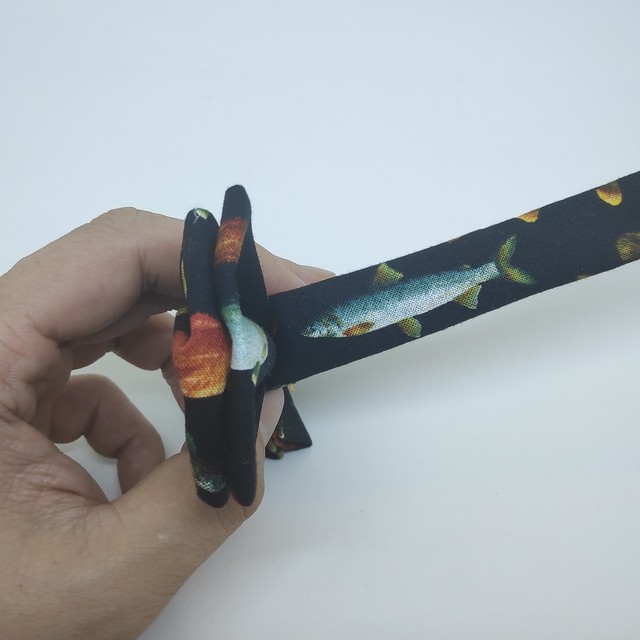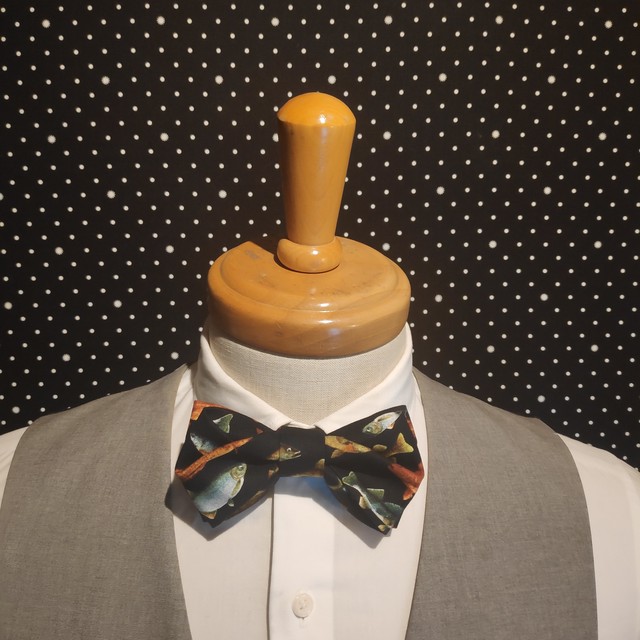 FISH&FISH
*Shipping fees are free on this item.
ご覧いただきありがとうございます。
USコットンを使い、形にこだわったオリジナルの蝶ネクタイです。


魚柄の生地、実はありそうであまり見かけないんです。
やはりUSコットン、イメージに合うものが見つかりました。

魚柄の蝶ネクタイは是非飲食関係の方に
着けていただきたいですね。




〜hanatimaの蝶ネクタイ〜

蝶ネクタイと聞くと、イメージするカタチは皆さん
同じではないでしょうか?

「カタチと柄で個性を演出する」

hanatimaの蝶ネクタイはオリジナルの型を使用し
一つ一つ手作りしています。

一般的には蝶ネクタイにはシルクや、光沢のある生地が向いているかも
しれません。

但し、僕は"アソビゴコロ"を大切にしています。

海外で見つけたコットンの生地をメインに
柄を活かして作ります。

「こんな柄の蝶ネクタイ見た事ない!」そう思って頂けるととても嬉しいです。

本体裏面の赤いハンドステッチは、最後の仕上げ。

赤い糸は血をイメージ、最後に蝶ネクタイに命を吹き込む大事な工程です。

「虹を見た人は自然と口角が上がり笑顔になる。そして
その後にはそれを誰かに伝えたくなる。」

hanatimaの蝶ネクタイを着けた人にも笑顔になってもらい
それを誰かに伝えたくなる、そんな意味を込めて
オリジナルのレインボーのタブを目印に付けました。


蝶ネクタイの顔が下を向いている人を見た事ありませんか?

hanatimaの蝶ネクタイはネックのテープを本体のリボンに対して角度を付けて縫い付けます。

こうする事で蝶ネクタイの顔がしっかり正面を向きます。





結婚式や、ハレの日に。

普段使いでも「ちょっと笑顔になれる」

そんなアイテムとしての蝶ネクタイを

あなたの個性に加えてみませんか?


Thank you for visiting.
An original bow tie made from US cotton and sticking to its shape.



~ hanatima's bow tie ~

When you hear the word bow tie, everyone imagines the shape
Isn't it the same?

"Produce individuality with shape and pattern"

hanatima bow tie uses original mold
Handmade one by one.

In general, silk or shiny fabrics may be suitable for bow ties.

However, I value "Asobi Gokoro".

Mainly cotton fabrics found overseas
I will make use of the pattern.

"I've never seen a bow tie with such a pattern!" I'm very happy if you think so.

The red hand stitch on the back of the body is the final touch.

The red thread is an important process that brings blood to life and finally brings the bow tie to life.

"People who see the rainbow naturally raise their mouths and smile.
After that, I want to tell someone about it. "

I want people who wear hanatima bow ties to smile
With that meaning that you want to tell someone about it
I added the original rainbow tab as a landmark.


Have you ever seen someone with a bow tie facing down?

The hanatima bow tie sew the neck tape at an angle to the ribbon on the body.

By doing this, the face of the bow tie will face firmly to the front.

Add to Like via app
Shipping method / fee

Payment method